Timothy Miles is a Certified Hypnotherapist and Master Neuro-Linguistic Programming (NLP) Practitioner.  He began studying the science/art of Ericksonian Hypnosis and Neuro-Linquistic Programming in 1982 and has continued studying and applying both techniques in therapeutic and business settings for over 30 years.
Always focusing on positive change and being very solutions oriented, Timothy works with every type of client from office workers, blue collar employees and trades people to top corporate executives of Fortune 50 companies and CEO's of publicly traded companies as well as students, stay at home moms and dads. His client list includes professional athletes at the highest levels of their sport, nationally renowned authors and multiple Emmy winners. He works with people both as a Hypnotherapist and as a Life/Executive Coach. Timothy also serves as a Hypnotherapy Practice Consultant to other Hypnotherapists world wide wanting to build or improve their practice.
Timothy offers private sessions using the latest hypnosis, hypnotherapy and NLP techniques to lose weight, quit smoking, reduce stress and anxiety, boost self esteem, relieve the effects of emotional and physical trauma, improve sports and sexual performance, eliminate fear and phobias and eliminating other negative thoughts and emotions. He also offers private and group sessions for diabetes management and upon request will provide executive and life coaching services.
If you have a behavior you want to change or some negative thoughts or emotions you want to change or eliminate, schedule an appointment today or call Timothy and discuss your individual situation with him. Everyone is entitled to a free 20 minutes phone consultation simply by calling 248-234-1891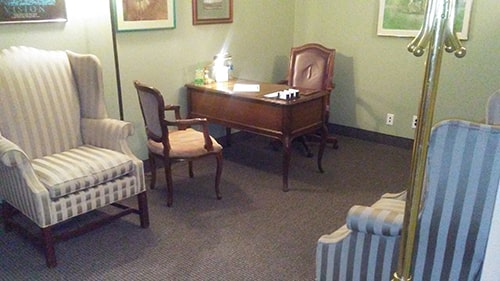 The Waiting Room

A Most Comfortable Chair to Create Positive Changes in
For more testimonials visit our testimonials page by clicking here.
If you are serious about making positive changes in your life, Mr. Miles can help you accomplish your goals. I never realized how my unconscious thoughts and beliefs prevented me from living a full life. Thanks to Mr. Miles, I feel more confident than ever, and I'm excited to see what the future holds. AR – Southfield
I highly recommend this to everyone. I initially saw Tim because I wanted to quit smoking, which I did in just one session. Tim has also helped guide me through stress management and weight loss. I have seen improvements in both of these areas. I am very happy with the results! KK – Bloomfield Hills
Tim has guided me to a new healthy eating/exercise and less stressful life! Started early Dec 2015 and am now down 24lbs two and 1/2 months later. His ability to get to the crux of whats holding you back and then forging forward with just the right motivation is outstanding. I have recommended Tim over and over again and will continue to do so. DY – Walled Lake
I have been trying for the last 10 to 12 years to quit smoking and after 2 visits and listening to the cd I have quit and will never smoke again !!! A very safe and comfortable experience!! I would recommend him to anyone. CS – Ann Arbor
Providing Hypnotherapy Michigan services, Southfield, Bloomfield Hills, Rochester, Troy, Sterling Heights, Birmingham, Grosse Pointe, Detroit Metro, Beverly Hills, Berkely, Farmington Hills, Ann Arbor and SE Michigan in general.